Awning and Table done...let's go camping!
After several weeks/months at it, I have finished the boomerang formica table top. The boomerang was ordered last year from Home Depot (no I don't know where to get more). The table leg folds on a rockler hinge which has a positive lock making it very sturdy and easy to fold and store as well. The aluminum face nosing on the table came from prohmi.com.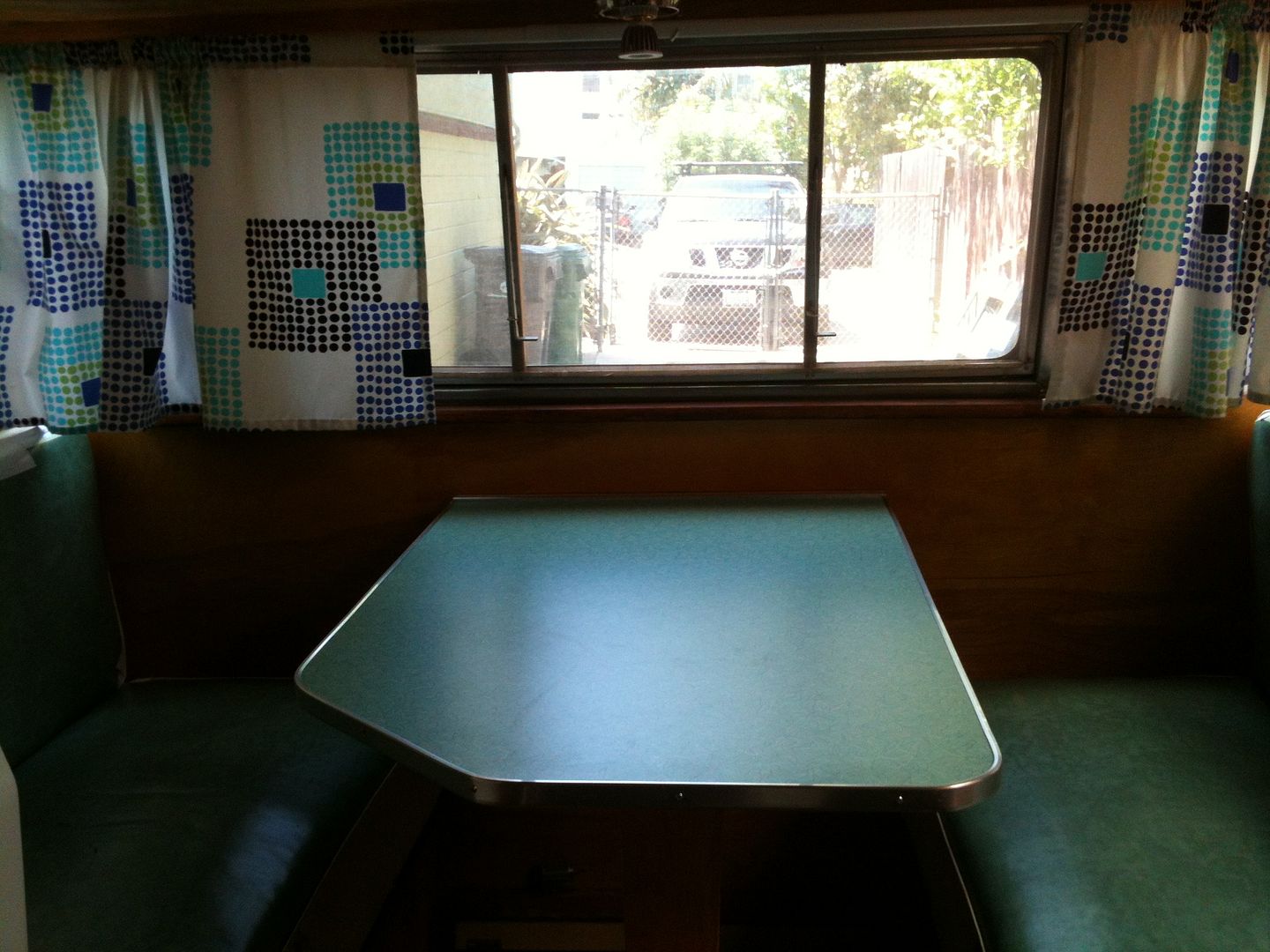 rockler table hinge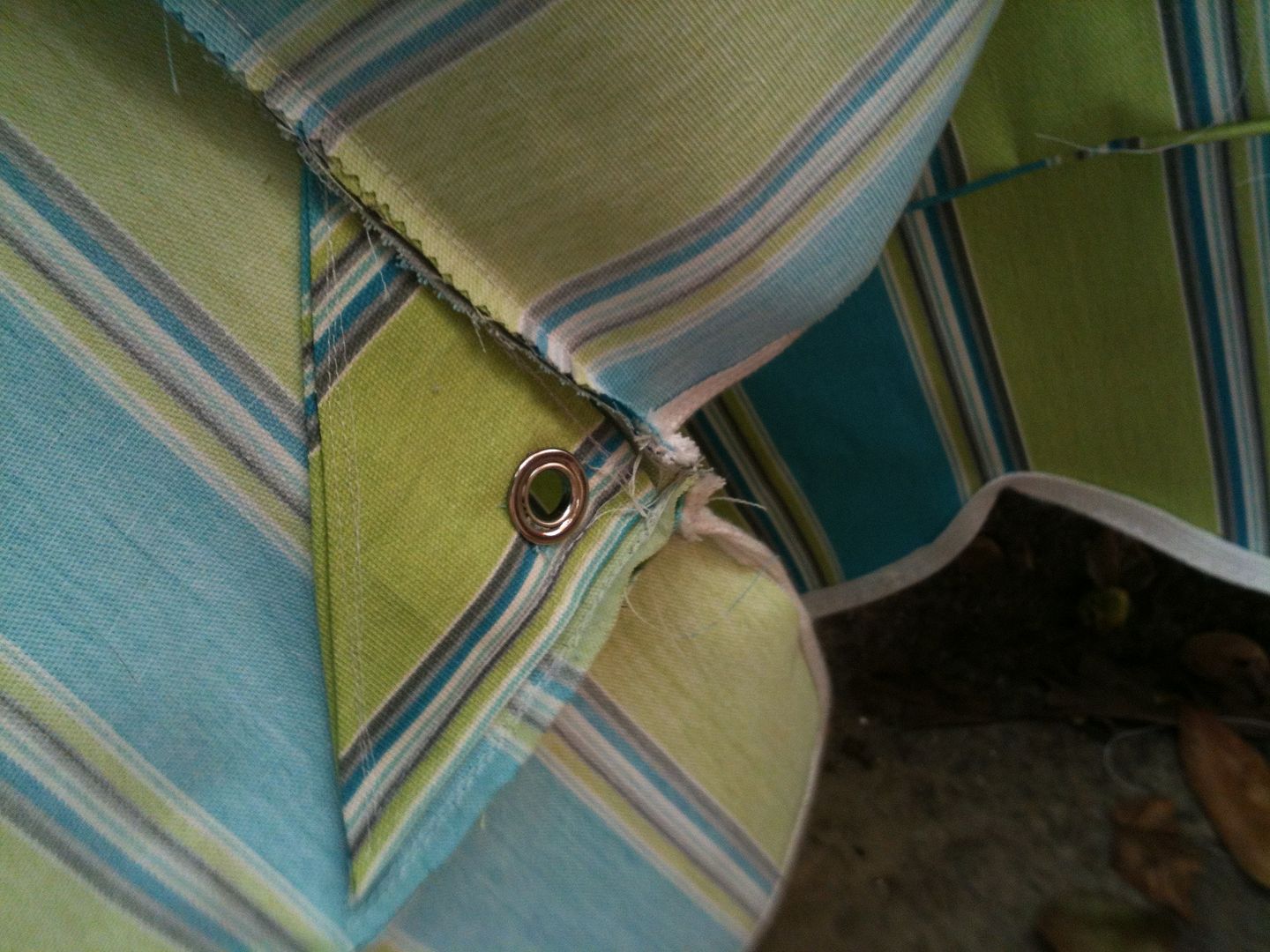 For the Awning. I ordered a 7 or 8 yards of outdoor (not sunbrella) fabric from FabricGuru and carefully studied the blog instructions from
http://thismontanalife.com/make-your-own-awning-step-by-step/
I was able to get awning rope from sailrite.com
http://www.sailrite.com/Keder-Awning-Rope-Tape#
which makes it really easy to slip the awning into the rail. I also used spur grommets instead of regular grommets, with the hope that they will hold better. I do plan on using horizontal 1" pvc or wood dowels between the poles to make the awning less susceptible to pooling in rainstorms.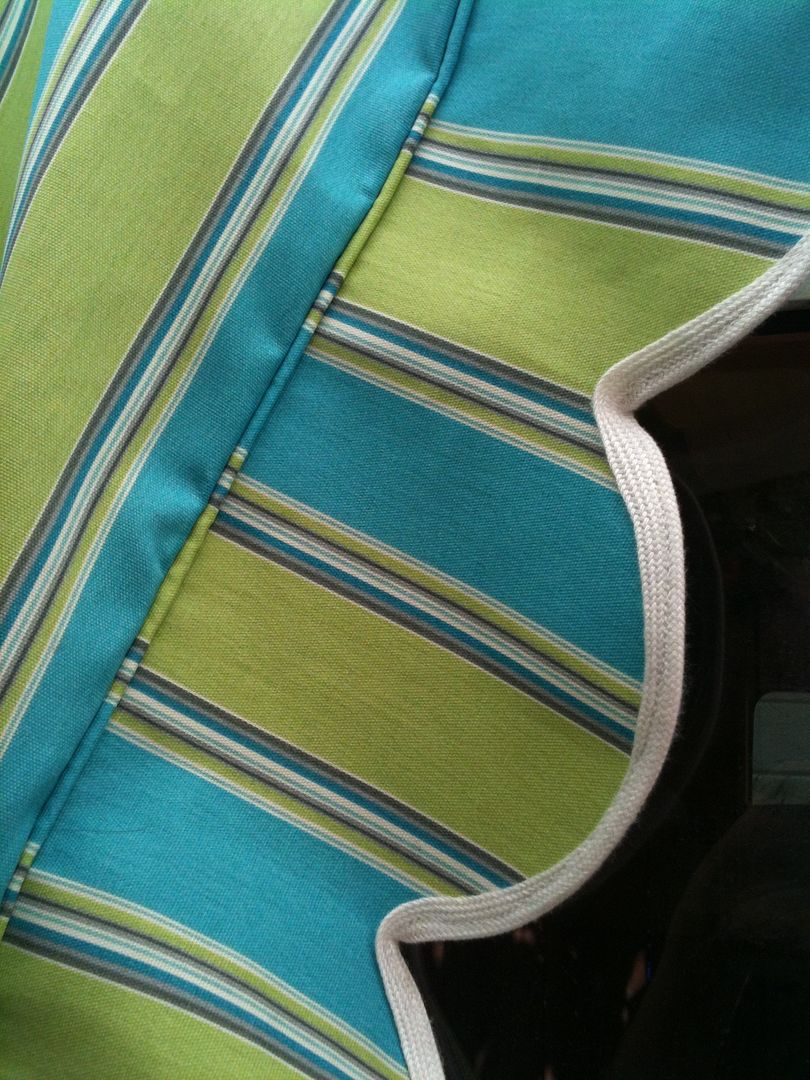 I'll be putting all of this to the test for the first time over this weekend. Heading up to the Sierra Club Cache Creek Slalom and Downriver Races which I have been coordinating for the past couple of years. Supposed to be a great weekend, with temperatures in the 80s, no rain, and good water flows. And I get to try out my new Jackson Boat the Zen 65.